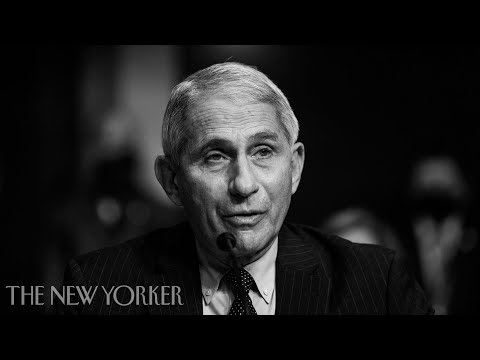 Vaccines are in production and will be available next year
By Jason Kottke at kottke.org
With a very effective vaccine ready in Nov/Dec, distributed widely, and if lots of people take it (i.e. the best case scenario), the earliest we could return to "normal life" in the world is the end of 2021.
Leaving aside what "normal" might mean and who it actually applies to,1 there's some good news and bad news in there. The good news is, they're already producing doses of the vaccine to be ready if and when the phase 3 trials are successful. Ramping up production before the trials conclude isn't usually done because it's a waste of money if the trials fail, but these vaccines are so critical to saving lives that they're spending that money to save time. That's great news.
article date: 2020 10 08
posted: 2020-10-08 20:33:20
Tags: noteworthy links
Related News
The End of the Islamic Republic of Iran?
The recent explosion in Beirut was like the most recent episode in a tragic decline. Beirut used to be known as Paris in the Levant and the bride of Middle Eastern cities. It was once beautiful, cultured, and exotic. No longer. Last year, hyperinflation, shortages of food and energy, unaccountable government, and a steady erosion of social liberties combined to ignite widespread protests. The protestors only demand: That Iran get out of their country. A New York Times investigative team found that the explosion had been the result of negligence—a rot inside the government. Those protests coincided with protests in Iraq, which also demanded an end to Iran interference, and in Iran itself, where protestors demanded that Iran stop meddling in Lebanon and Iraq. In neighboring Syria, half a million died between 2011 and 2016, and millions more were displaced. There are signs of life in Syria, but no sign of living. Everything Iran touches dies, and its regime extends its malign influence wherever it can. The civil war devastating Yemen began when the Iran-backed Houthis … The post The End of the Islamic Republic of Iran? appeared first on Quillette.
Is China the Governance of the Future?
In his 2009 book When China Rules the World, Martin Jacques notes with satisfaction that "as a Chinese world order begins to take shape, the American world order is eroding with remarkable speed." His widely praised book is highly complimentary to the present Chinese polity and to its president, Xi Jinping—Jacques sees the huge nation as an example to developing countries, especially in its creation of what he calls a "proactive, competent, and strategic state." Jacques is one of the most enthusiastic boosters of China in the West, and his book aims to show that an increasingly dynamic China will soon lay a claim to global hegemony. Since its publication, he has increasingly acted as the country's promoter, welcoming its growing strength and hoping it will take its rightful throne as soon as may be. His commentary does make clear, although without adverse comment, that China lacks democratic institutions. Nevertheless, his emphasis is on its efficiency and its strategic thinking—an ability, he writes, that the US, "locked in old ways of thinking" and with "hardened … The post Is China the Governance of the Future? appeared first on Quillette.
The Testing Wars Have Begun: Oakland Airport Wants To Attract Passengers With Free Rapid Covid Testing - View from the Wing
It was only Thursday that United Airlines announced they would offer rapid coronavirus testing at the airport in San Francisco for passengers taking its Hawaii flights. Testing would be available by appointment, with results available in 15 minutes, and the airline hoped the $250 price point would come down in the near future. Since then Hawaiian Airlines also announced same day airport testing coming for its passengers for $150. The State of Hawaii plans to allow people to enter the state without 14 day quarantine starting October 15, provided they present a negative Covid test taken within 72 hours of arrival. United says the state will accept their Abbott rapid tests. Now Oakland airport is announcing that its Hawaii passengers can get rapid tests for free starting October 15.